We are pleased to offer you an online option for payments and earnest money deposits through Payload Keybox! This new feature allows for a fully secure, fully digital transfer of funds and is quick, efficient, and convenient.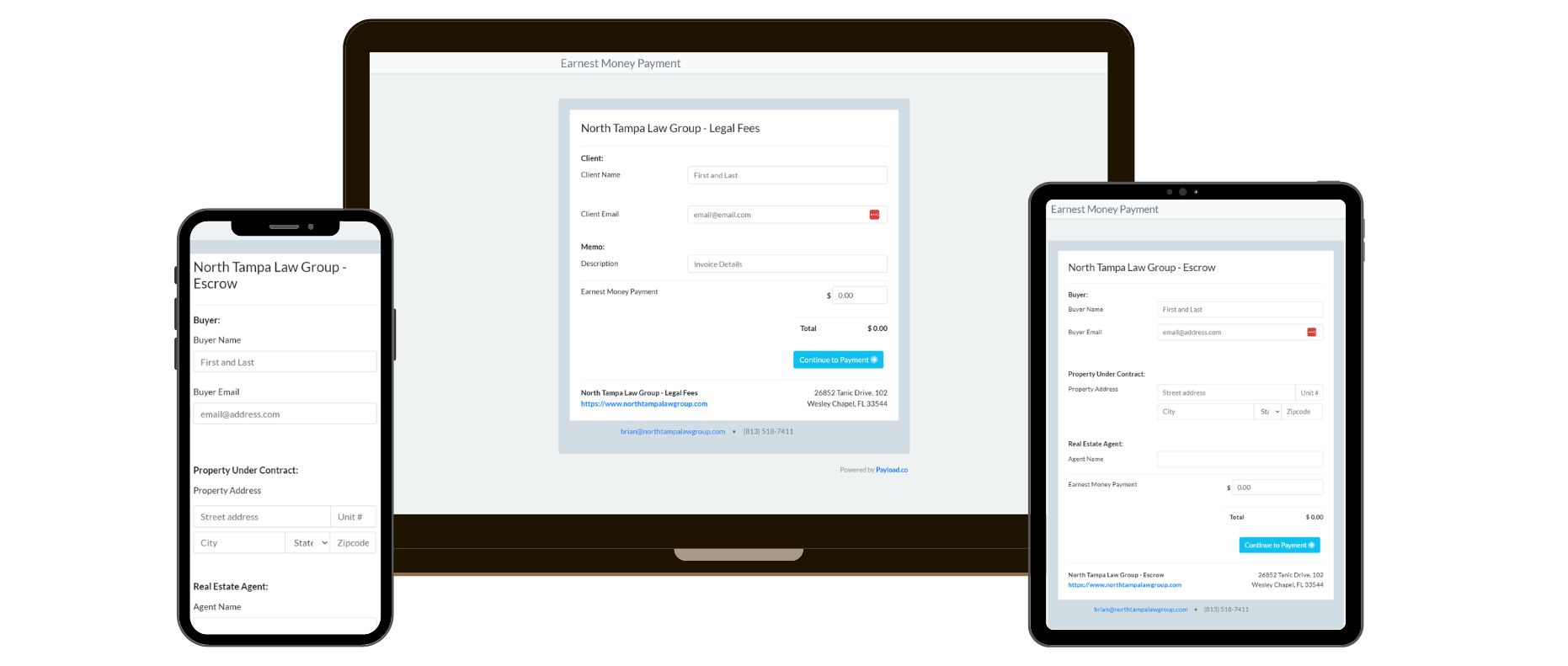 Just a simple two-step payment through a secure PCI validated platform powered by Payload.
Immediate receipt distribution.
No need for an app download or check images.
No logging into online banking.
No signing up for an account.
Benefits To Using Our Digital Payment Solution
Efficient
Save time with more need to race to the Title office to deposit your funds within 72 hours.
Quick
You don't have to wait for wiring instructions – this is an entirely digital experience.
Convenient
Electronic delivery means no more need for a trip to the bank.
We guarantee our agents are top-notch!

North Tampa Law Group specializes in estate planning, probate and real estate services. We are a full service title and real estate settlement provider that operates in the state of Florida.
At North Tampa Law Group, the client is always our first priority. Our goal is to make your experience with our firm as smooth one and as easy as possible. Our experienced staff has handled many of closings throughout the state of Florida.